Anne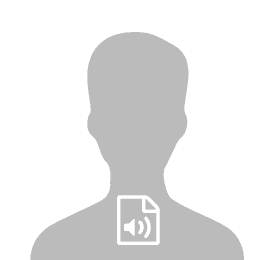 Cares for her husband and daughter
Age at interview: 62
Age at start of caregiving: 37
Anne (62 years old) lives with her husband and two of her three adult children. Anne's husband became a quadriplegic 25 years ago following an illness, after they had been married only five years. Currently he needs consistent help with eating and medication. Anne's youngest daughter had a serious car accident nine years ago and suffered serious brain damage. She is 24 now, but like her father, requires special care at home. Anne goes to work during the day and her husband is able to stay at home unaided while her daughter is involved with regular activities with paid people. Now that her children have grown up and can provide help with caregiving, Anne's tasks have become a bit easier.
When Anne and her husband had two small children (18 months and three years of age), he was admitted to a hospital with a disease that finally resulted in intermittent quadriplegia and chronic pain. A period of one year in a rehabilitation centre followed. Nevertheless, Anne's husband returned to their small new house in a wheelchair with no ability to move. They didn't put too much effort in adapting the house, convinced that he would fully recover. This period was physically demanding for Anne, as she had to transfer her husband from his wheelchair to the bed and help him with toileting in a small bathroom.
Anne's husband continued working hard on his rehabilitation at the hospital during the week and was home on the weekends. He learned to transfer himself from the bed to his wheelchair. Although this period was filled with uncertainty about what was going to happen, the family continued to be hopeful for a good recovery. Five years later, they realized that he would never walk again, and over time, her husband has become weaker and his pain has increased significantly.
During these initial years, Anne's life totally changed. Her marriage was transformed into a caregiver's relationship where she had to find a full-time job and take care of two small children. However, she managed to establish a successful career while taking care of her husband and daughter and their home. She describes this as a long and stressful period, without respite or any personal time.
Anne has received little information and support for her husband during the past 25 years. Starting on the day her husband came home from the hospital, there was no information or support system for his care, and little support from her husband's family. They have gradually vanished out of their lives, except for rare yearly visits by his two brothers.
Anne's family now receives 45 minutes of help from the Canadian Counselling Association (CCA) instituted only after her husband had a couple of serious falls. Every year they feel subjected to increasing pressure from the CCA to reduce the 45 minutes assigned to their case despite the fact that Anne's husband needs have increased along with his age. One of Anne's worries is that her husband may agree, under pressure, to reduce the time. She also worries about what will happen once he will no longer be able to remain at home alone during the day because of his reduced strength.
Anne's second major caregiving responsibility began nine years ago, when her daughter was hospitalized for one year following her car accident. Anne left work for six months, returning only when her supervisors suggested that she might resign. Her daughter was left with significant cognitive limitations although recovered physically and is able to live at home.
When Anne's daughter was young she had a great deal of support from family and programs for mentally challenged children like her. At 25 years old, she has fewer possibilities for support from health or social programs and is relatively isolated at home. Paid support workers take her out on a daily basis, this is partly covered by the insurance benefits from her accident. Anne tries to balance the care and time she spends with her daughter and her husband but she often feels stretched with little time for herself.
Anne's own health has suffered due to her situation. She has had chronic back pain since she started providing physical care for her husband, she suffers from exhaustion, and had a period of depression during the hectic times when her children were still small. She was once hospitalized for stress although it was initially suspected that she had had a heart attack. Anne stayed in the hospital for one full week, and she laughs when telling how sad it is that this period of rest was such a wonderful experience – she was able to just sleep during that whole period.
After this, she realized that she had to make changes such as taking more time for herself. Now Anne finds time to see her extended family, but has few friends, because she has never been able to invest in friendships. With her daughters grown, the situation has become easier. She has taken her first one-week holiday, after years of no holidays at all. Anne's turning point came when nothing made sense anymore and she was confronted with a side of life that she had never seen before and didn't want to know. She felt sad to find out that so many people that had been through similar experiences had killed themselves. She explains that life can be truly horrible when you have little means and support.
Over the past 25 years, Anne has gone through countless emotional issues and has managed to resolve them. Today she feels well emotionally. She has found help in coping through spiritual and self-help books, as well as meditation. She appreciates simple offers of help, such as from her husband's cousin, who cared for him on two occasions so that she could go out. Anne accepted these offers, knowing that the future is uncertain, but the present is real.
More content